Improvements in interaction, user flow & usability
for a suite of nationwide education assessment products
Roles: user research, design strategy, interaction design, prototyping, interface design, wireframing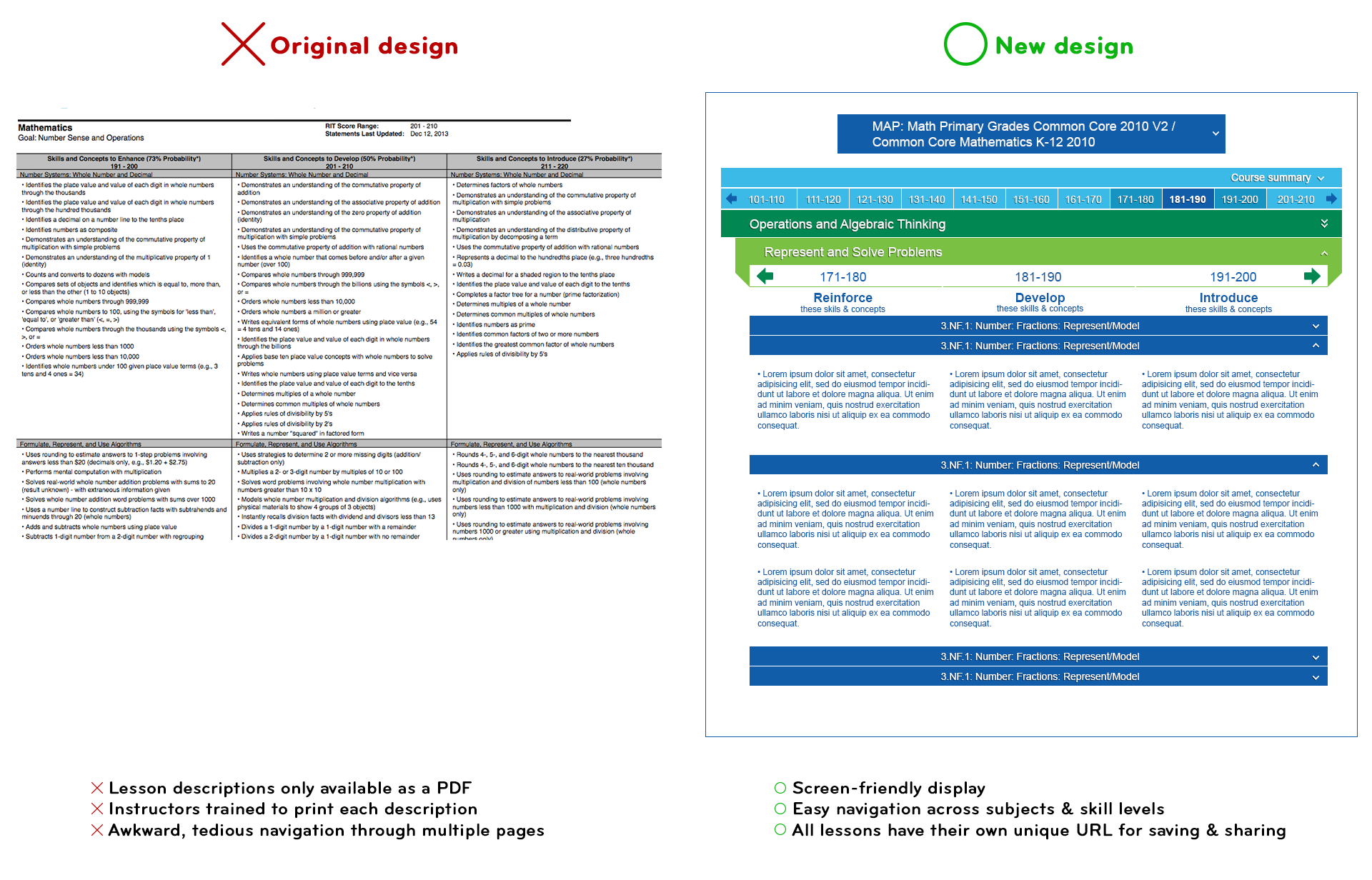 When I joined the company, their instructional planning service was essentially a giant PDF full of tables that had to be printed out and—we learned through user testing—cut into strips and often taped on the walls so instructors could plan their lessons. While we knew a number of teachers would still prefer tangible paper, I came up with a design that also let instructors, parents and students track their progress and find lesson descriptions online.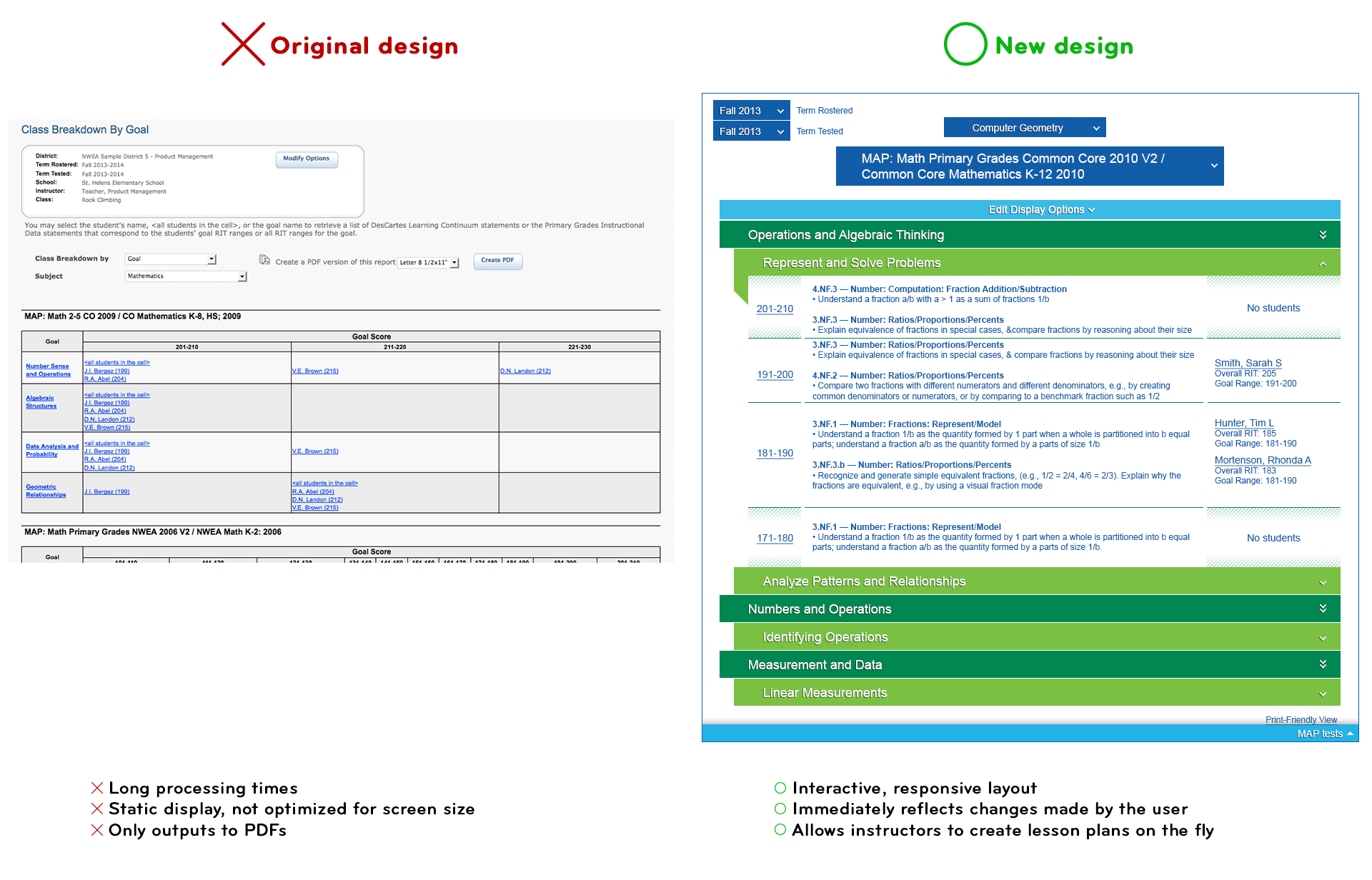 Similarly, a classroom-specific feature would provide instructors with every student's current standing and appropriate lesson ranges for each one. But this was also done in a static layout that didn't meet the users' needs. The new design offers better navigation and contextual options for crafting lesson plans within the same product.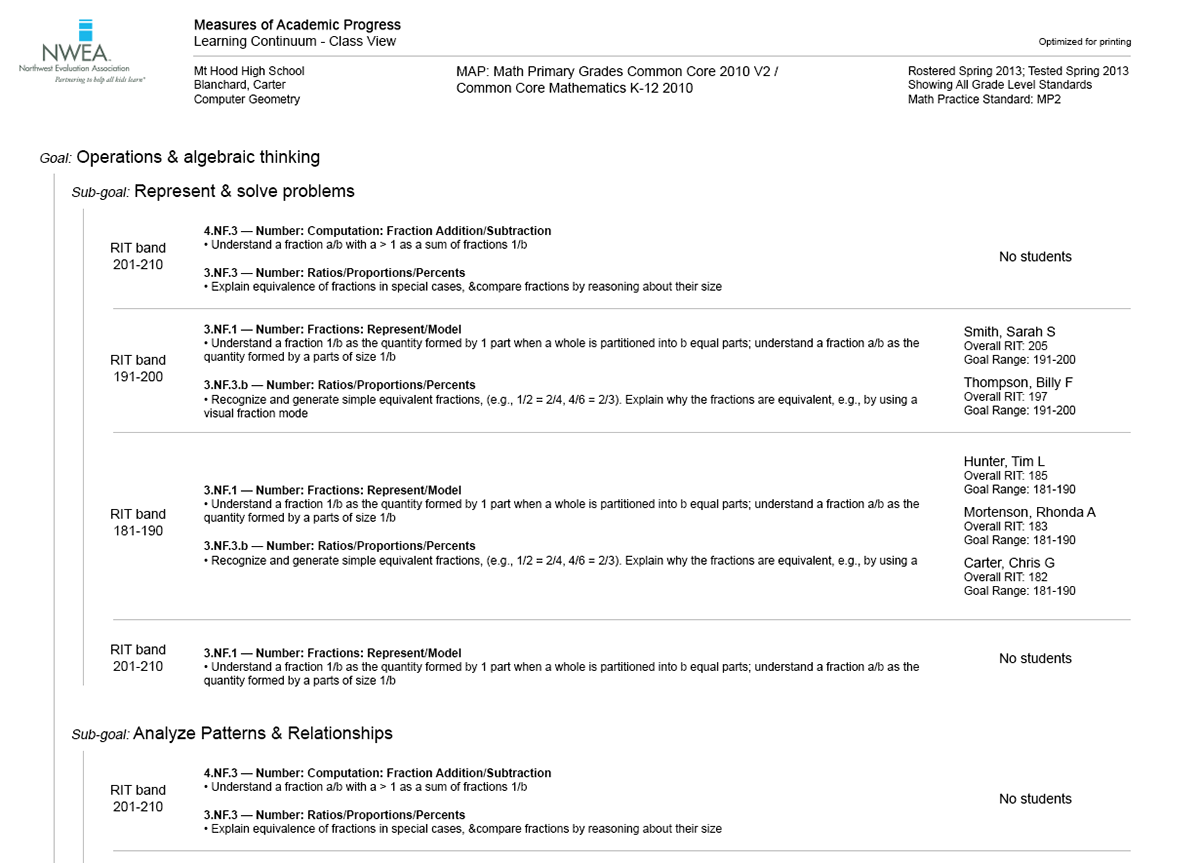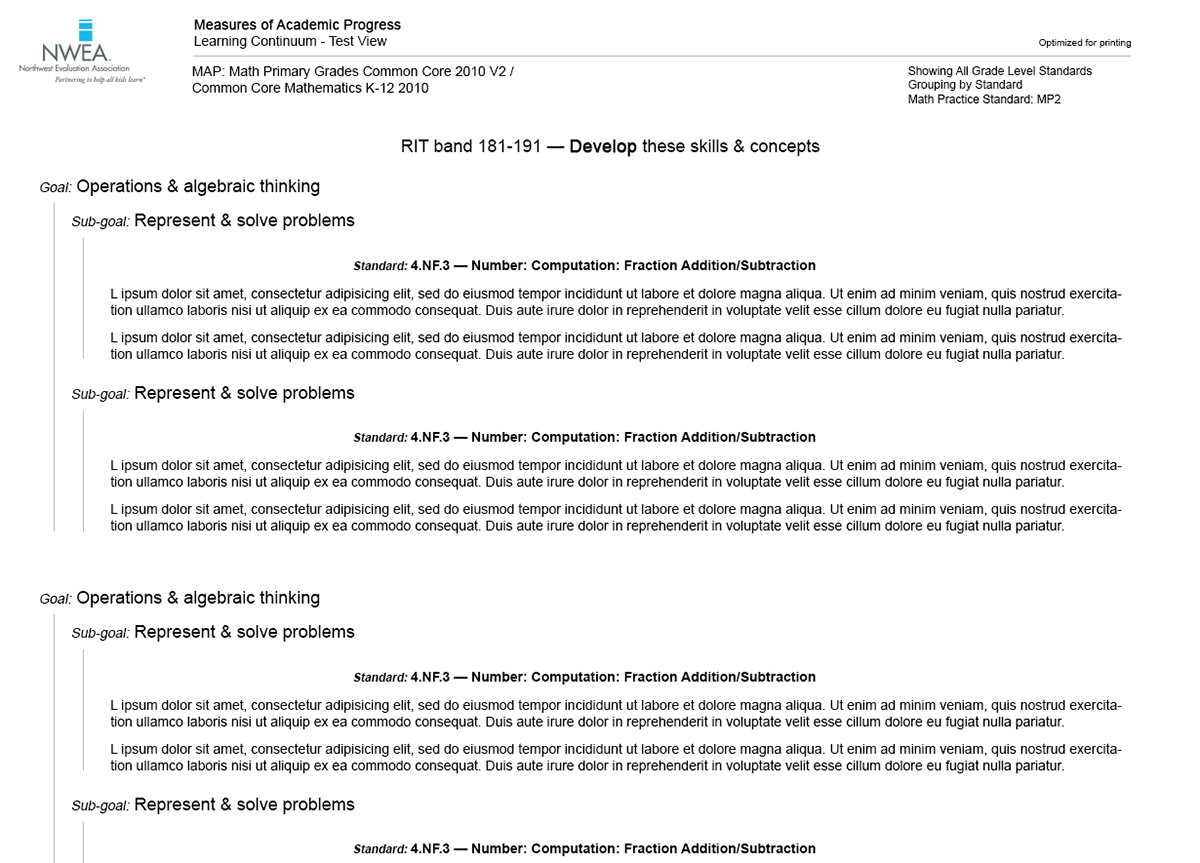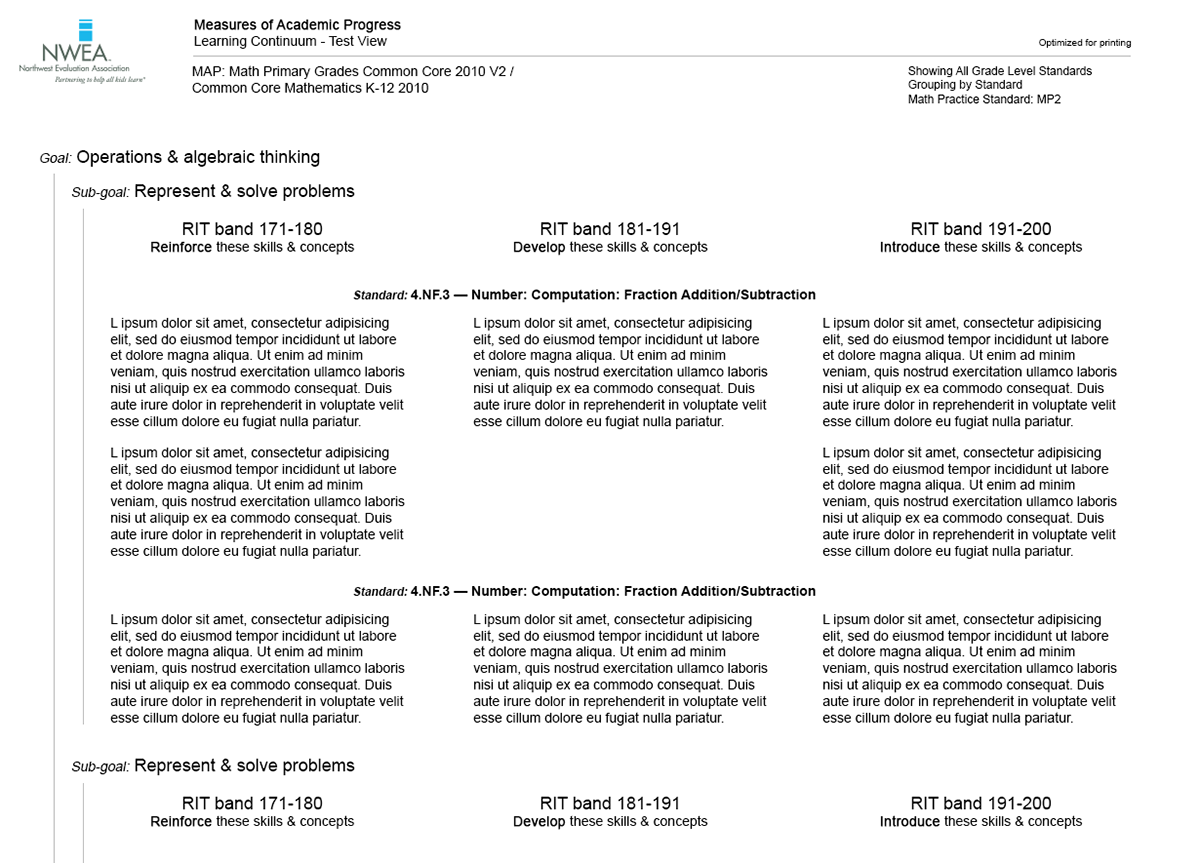 Of course, there will always be a reason to print these lesson plans, so I did design a printer-friendly version as well.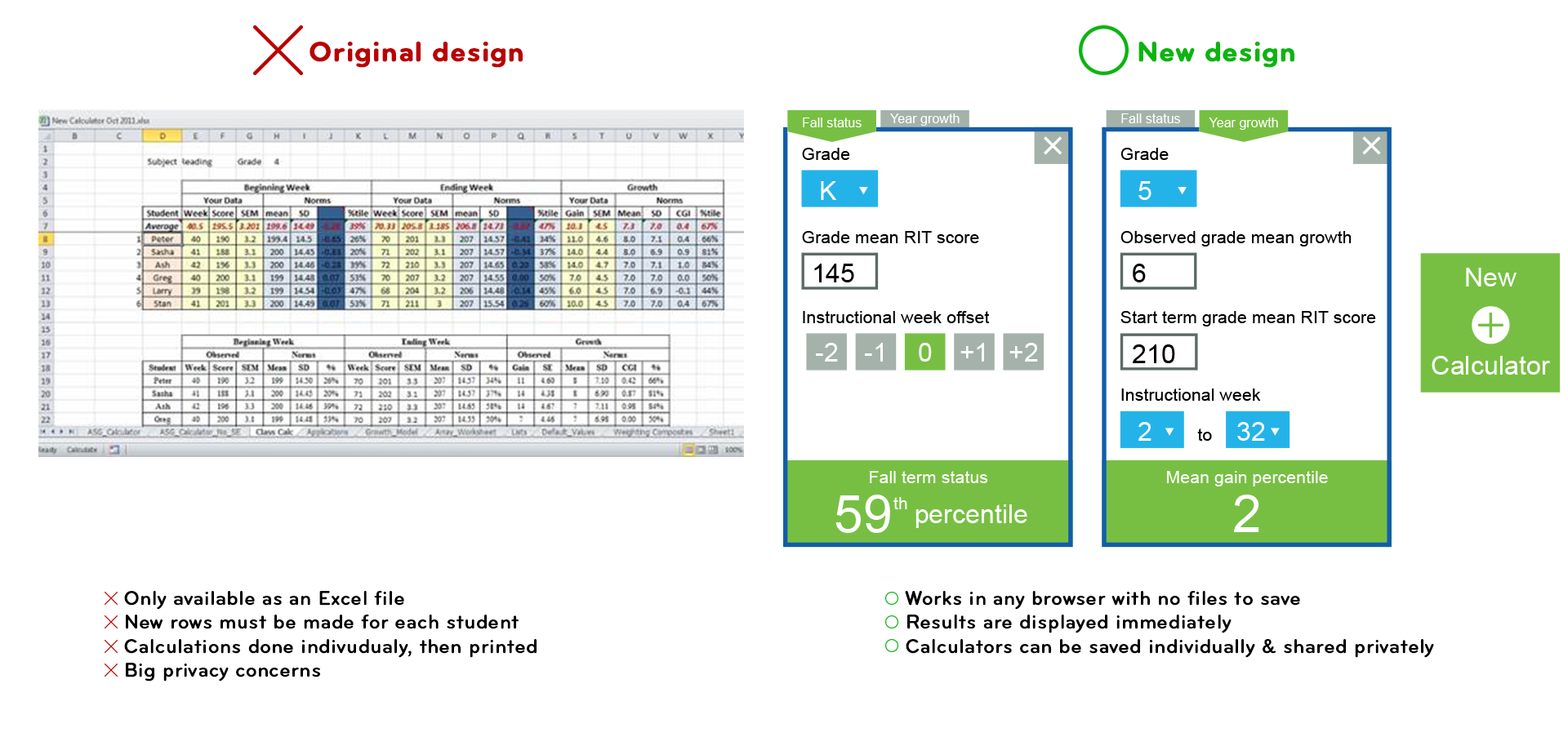 The company's student norms calculator used to be an XLS file that instructors had to download, open in Office (meaning Chromebooks and mobile devices were out of luck), and follow a whole page of instructions just to get the file to output a single number needed to help find each student's status. The new design runs in any browser, and only asks for a couple simple inputs for the same result.