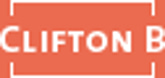 Video editing & production
Mini-documentary: Weekender
I shot and edited this two-part video documenting the design and production of Doctor Popular's new yo-yo, the Weekender.
Video game trailers for Seasonspree
I storyboarded and edited these videos for Seasonspree, set to launch in 2023.
I cut together existing trailers to make these videos promoting Demospree, an event showcasing upcoming games. I redesigned the branding to match the new game genres between 2022 and 2023. Music by Crystal Cola; motion graphic for Demospree 2023 by Pete Soloway.
Video game trailer for Keyhole
This is a short trailer for the upcoming game Keyhole, specifically for an event where we were demoing the game.
Trailers for Demospree 2022 & 2023
Editing audition: Scam School Remix
Color Treats needed a short video to show the artist's skills and techniques during a few local events and showcases. I was responsible for filming and editing. Music by Big Giant Circles.
I edited this footage from an existing episode of Scam School as an audition to work on future Brian Brushwood projects.
Small business feature: Color Treats